Au Pas de l'Âne Rousin
Dominique and her long-eared companions welcome you to the hamlet of Roux d'Abriès, nestling at an altitude of over 1700 meters in the heart of the Queyras Regional Natural Park, a protected area in the Hautes-Alpes.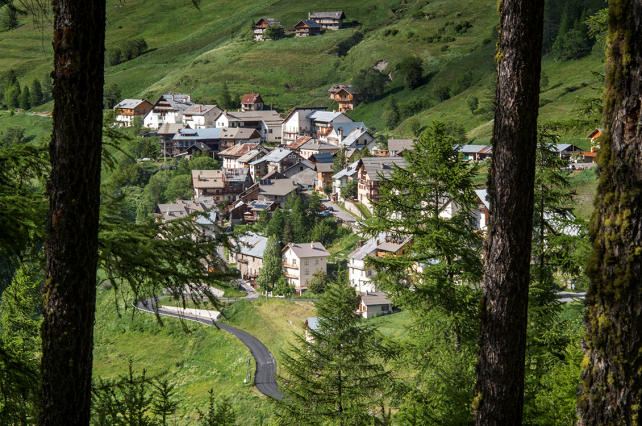 Accustomed to contact with people, our donkeys are ideal companions to help with seasonal work such as the transport of wood and various equipment (nets for sheep pens, bags of salt ...), and the supply of shepherds during the summer, but also to accompany hikers!
So this summer, take a stroll with family or friends to discover our beautiful region and reconnect with nature.
At the rhythm of the donkey, you will take the time to build strong bonds with this particularly endearing companion.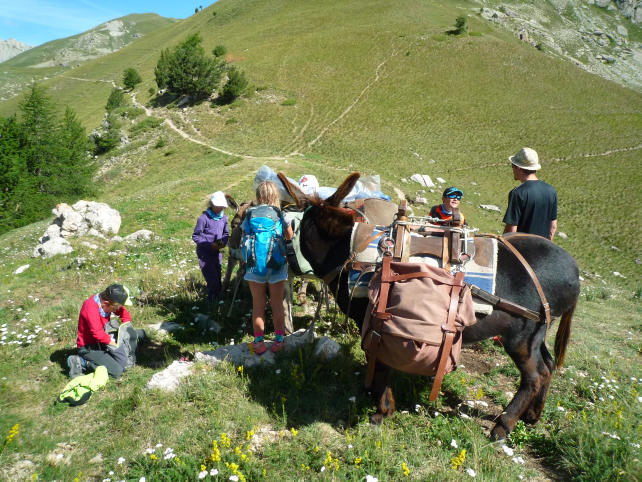 "J'aime l'âne si doux
marchant le long des houx.
Il prend garde aux abeilles
et bouge ses oreilles.
Il va, près des fossés,
d'un petit pas cassé.
Il réfléchit toujours,
ses yeux sont de velours.
[...]
Il est l'âne si doux
marchant le long des houx..."
Listening to your desires and thanks to her knowledge of the Queyrassine valleys, Dominique will advise you in the choice of hikes in order to best adapt them to your expectations.
So, ready to set off on the trails with the donkeys ?